Pilates HIIT
This class is taught by: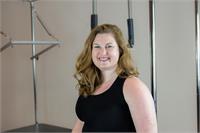 Ellen is a life-time Pilates practitioner, taking her first class over 15-years ago as part of a classical dance program. After leaving the dance world to pursue a desk job fighting hackers, Pilates stayed part of Ellen's daily routine; a necessary way to fend off her terrible office induced posture.
Ellen's passion for the Pilates Method and the community a studio provides encouraged her to become an instructor. Ellen completed her training through the Balance Body Comprehensive Program, but she is inspired by all interpretations of the Pilates Method: from the Masters (Romana, Kathy, and Joe himself!) to contemporary, athletic, and therapeutic uses of the exercise repertoire. Ellen enjoys working with all clients whether athletic, injured, or stuck in an office like her all day!
Outside of the studio and the office, Ellen can be found exploring the PNW on a hike or in a kayak. She is always up for an adventure and can often be spotted in a coffee shop planning her next international excursion!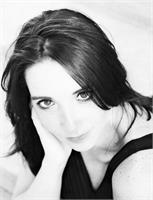 Missoni Lanza has been a practitioner of the Pilates Method since the young age of sixteen. After reading an article in a magazine about the overall improvements Pilates can have on your physical health, Missoni sought out a Pilates studio to try it out for herself. She was instantly hooked and fascinated by the entire Pilates Method and became an avid practitioner. Missoni fully credits Pilates for inspiring a healthier lifestyle, relieving knee and back pain as a result of a head on collision, improving her dynamics and range as a vocalist and living with Scoliosis. "Pilates changed my life, it allowed me to gain a new appreciation and understanding of my body." Inspired by the powerful impact Pilates made on Missoni's life, she decided to become a certified instructor to share the method with others. Since receiving her certification at Pilates Sports Center in Palm Springs, CA, Missoni furthered her education receiving credentials from Stott, Basi, Balanced Body, Franklin Method and Kathy Corey. In 2012, she collaborated with J Lane Fitness to bring fitness and nutritional education to schools to facilitate more movement in children's lives. Missoni's approach to Pilates is creative while following the fundamental roots of the method. She addresses the body in front of her and what the body needs.
This is high energy class and really gets your heart rate up. After 45 minutes of intensity, we spend the remainder of the class cooling down and stretching on the foam roller. This class is a huge calorie burner and will improve your endurance in your other activities as well! All levels are welcome. Come discover the strength you have within!
Note: This class is not ideal for those who are pregnant, have a heart condition, or have recent injuries. There is cardio and jumping involved. If you have any questions about participating in this class, please feel free to contact Bria.
Upcoming classes: