Abs 'n Ass!
This class is taught by: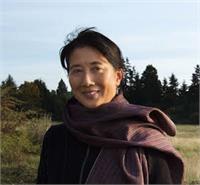 Ellen is guided by the belief that mindful and disciplined movement help us live with ease in our bodies, cultivate equanimity and find freedom from pain and limitations.
She discovered Pilates in 2011, after many years of practicing yoga and then teaching yoga since 2007. Appreciating the complementary nature of both disciplines, she trained and became certified in 2013 at Vitality Pilates in Seattle.
Ellen is constantly searching for more ways to move efficiently, creatively and therapeutically. Helping students attain body awareness, optimal mobility and alignment, regardless of limitations or age, is constantly gratifying.
Always in her mind is this advice from yoga master Angela Farmer: "Think of your body like a house, and live in every room."
When not in a studio, Ellen enjoys hiking, dancing, pickle ball and creating nutritious meals.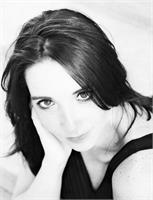 Missoni Lanza has been a practitioner of the Pilates Method since the young age of sixteen. After reading an article in a magazine about the overall improvements Pilates can have on your physical health, Missoni sought out a Pilates studio to try it out for herself. She was instantly hooked and fascinated by the entire Pilates Method and became an avid practitioner. Missoni fully credits Pilates for inspiring a healthier lifestyle, relieving knee and back pain as a result of a head on collision, improving her dynamics and range as a vocalist and living with Scoliosis. "Pilates changed my life, it allowed me to gain a new appreciation and understanding of my body." Inspired by the powerful impact Pilates made on Missoni's life, she decided to become a certified instructor to share the method with others. Since receiving her certification at Pilates Sports Center in Palm Springs, CA, Missoni furthered her education receiving credentials from Stott, Basi, Balanced Body, Franklin Method and Kathy Corey. In 2012, she collaborated with J Lane Fitness to bring fitness and nutritional education to schools to facilitate more movement in children's lives. Missoni's approach to Pilates is creative while following the fundamental roots of the method. She addresses the body in front of her and what the body needs.
The ideal class for body sculpting, particularly our 2 favorite body parts! After 45 minutes of intensity, we spend the remainder of the stretching and cooling down.
Note: This class is not ideal for those who are pregnant, have a heart condition, or have recent injuries. There is cardio and jumping involved. If you have any questions about participating in this class, please feel free to contact Bria.
Upcoming classes: