Mat and Props
This class is taught by:
At a young age Kari began dancing, skiing, cycling and running, finding a true passion for movement and physical fitness. After attending her first Mat Pilates class, Kari was instantly captivated and inspired by the combination of elegance, strength and underlying emphasis of control that Pilates offered. This led to receiving a certification with the hopes of helping others to achieve their individual goals and discover their own inner strength. Her goal is to create challenging classes staying true to the original Pilates principals. Kari is also a Barre instructor and loves creating well-rounded Barre classes that are challenging, graceful and fun.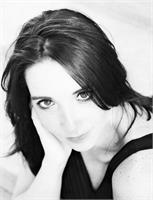 Missoni Lanza has been a practitioner of the Pilates Method since the young age of sixteen. After reading an article in a magazine about the overall improvements Pilates can have on your physical health, Missoni sought out a Pilates studio to try it out for herself. She was instantly hooked and fascinated by the entire Pilates Method and became an avid practitioner. Missoni fully credits Pilates for inspiring a healthier lifestyle, relieving knee and back pain as a result of a head on collision, improving her dynamics and range as a vocalist and living with Scoliosis. "Pilates changed my life, it allowed me to gain a new appreciation and understanding of my body." Inspired by the powerful impact Pilates made on Missoni's life, she decided to become a certified instructor to share the method with others. Since receiving her certification at Pilates Sports Center in Palm Springs, CA, Missoni furthered her education receiving credentials from Stott, Basi, Balanced Body, Franklin Method and Kathy Corey. In 2012, she collaborated with J Lane Fitness to bring fitness and nutritional education to schools to facilitate more movement in children's lives. Missoni's approach to Pilates is creative while following the fundamental roots of the method. She addresses the body in front of her and what the body needs.
Mat classes are challenging and will work your core, but are gentle enough for those new to Pilates. Pilates is designed to create alignment in the body, as well and strengthen and tone the arms, core and legs.
This is an intermediate class with music, occasionally using the Barre for balance exercises and stretches that compliment each exercise.
Upcoming classes: